Charitable work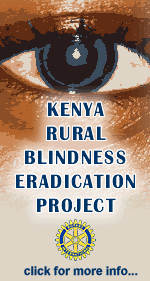 Apart from focusing on both his academic and professional experience, Dr. Joshi also believes in giving back to the society.
He is an honorary member of the Rotary Club of Nairobi and under the banner of the Kenya Rural Eradication Blindness Project, Dr. Joshi and his team have performed over 15,000 free cataract and 100 free corneal transplant operations in Kenya. He has been awarded the highest award, the Paul Harris fellowship, for this work.
Although not currently associated with any Lions activity, Dr. Joshi was a past member of Lions Club from 1979 to 1989. During the 10 years he and his team performed 5000 cataract and 100 corneal transplant operations and was awarded the best Lion of the year by the Lions Club of Nakuru, Nairobi.
Dr. Mukesh Joshi has been also honored with the Hind Rattan Award (Jewel of India) by the NRI (Non-Residential Indian) welfare society of India. He was presented this award on the eve of republic day of India 25th January 2012.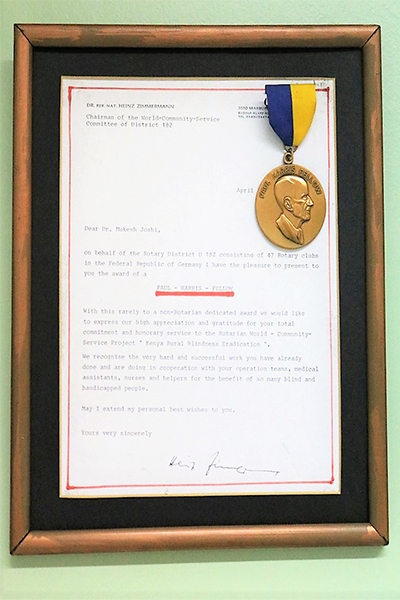 Paul Harris Fellowship Award by Rotary Club of Germany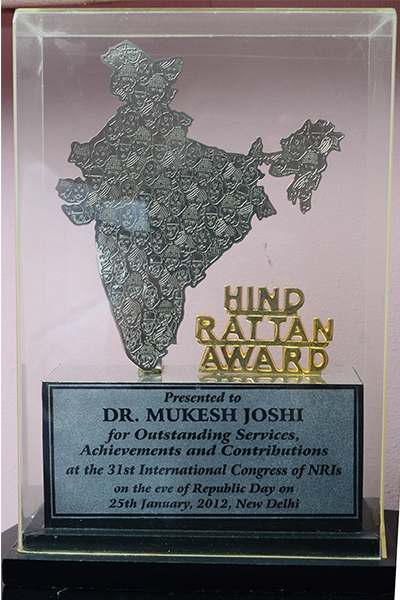 Hindu Rattan Award by Indian Government